Given that I've spent more time in my flat (hello, COVID-19) I also spent more time looking at my book shelf.. and wasn't too happy with it: in hindsight, some of the books I've read are way to pretentious and the books I remember as life-changing were mostly read on my kindle anyways. Speaking of Kindles, my first kindle (must be bought around 2008 in the United States) was stored between the books.. with a quite bulging lithium ion battery.. good thing I did that cleanup.
Book Updates..
So, after some trips to a public bookshelf and ordering some great books to re-read, may I present you my "bookshelf 2.0" (the left side is the important one):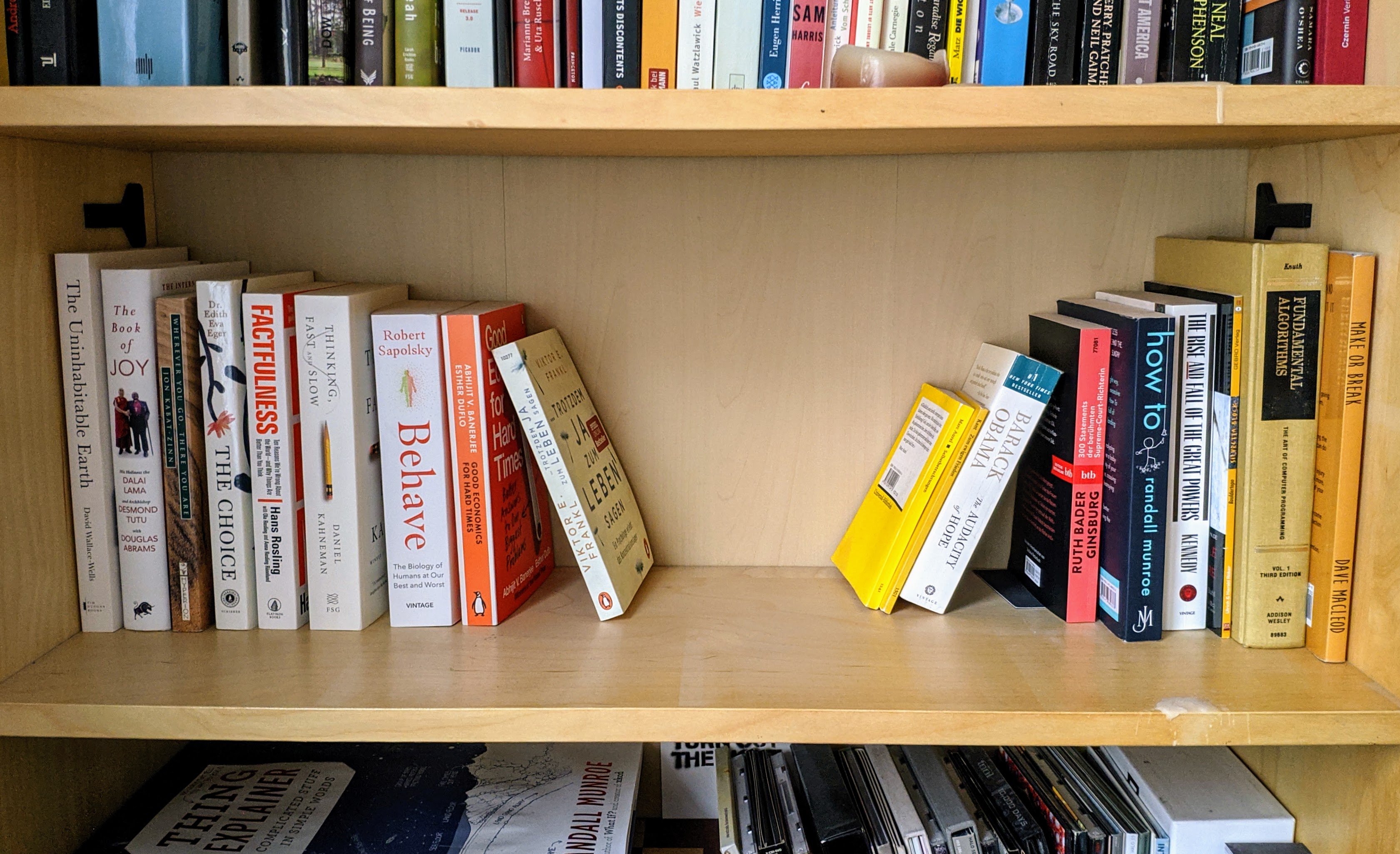 The books have changed quite a bit too: The Uninhabitable Earth as this is the (near) future we'll have to live with. Thinking fast and Slow and Behave describe the human condition, i.e. this is what we can work with while Factfulness and Good Economics for Hard Times show that the fight is still feasible. Things are getting better, but they are still bad. The rest are beautiful motivational books by inspiring people: Victor Frankl, Edith Eger, Desmond Tutu and the Dalai Lama
Some books that are on my re-read list are still missing: The Tao of Pooh as well as The Stormlight Archive-Series.
.. and Blog Posts
Recently I've delved more and more on longer blog posts, this is a bit of a departure of my normal daily life with it's fast-paced information flow. This might be influenced by Tim Bray's recent departure from Amazon (and thus having more time to post great-long read lists).
Recently on my browser history: